Many different choirs make up the Music Ministry of Old Mission Santa Inés. From the Spanish Choirs to the English Choirs you are sure to find music that touches your heart and enhances your experience of the mass at the Old Mission Santa Inés.
The primary purpose of the Music Ministry is to provide music for the congregation to sing and pray during Mass. From the opening song to the recessional there are many opportunities for the congregation and the choir to join in song together to worship as the Body of Christ.
Since Old Mission Santa Inés serves the communities of the Santa Ynez Valley as well as a large group of visitors that spend time in the valley each weekend, the English Choirs sing familiar, contemporary music with guitar accompaniment.
For holy days of obligation and special feast days, the music ministers work together to plan a music experience to enhance the celebration.  On the 210th anniversary of the founding of the mission on September 17, 2014, a Founders Day mass will be celebrated. The music ministry team researched music and songs from 1804 and will sing in Latin, English and Spanish to recreate a mass celebration from when the mission was founded.
Old Mission Santa Inés is fortunate that the choirs, though united in their purpose, each have their own unique vision for serving their ministry:
English Choirs:
5:00 pm Saturday Mass:  Choirs rotate serving at this mass giving the parishioners a variety of experiences
8:00 am Sunday Mass: Guitar mass with a folk flavor
9:30 am Sunday Mass:  Family Mass with piano as well as guitar accompaniment
11:00 am Sunday Mass:  Simple, familiar contemporary music with  guitar accompaniment
5:00 pm Sunday Youth Mass:  Music played and sung by the Youth Choir of Old Mission Santa Inés
Hispanic Choirs:
Coro de las Domingo 12:30pm 
Coro de Parejas 
The choirs welcome new members to join their ministry.  If you are interested in joining the Music Ministry, please contact the office at Old Mission Santa Inés.  The office will have a member of the Music Ministry contact you.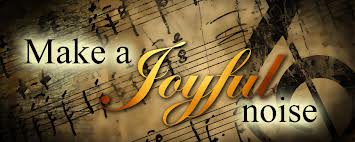 By day the Lord commands his steadfast love, and at night his song is with me, a prayer to the God of my life. Psalm 42:8