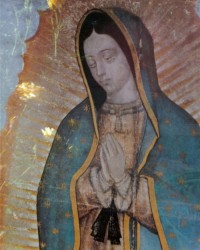 Eagles Wings (so named from Revelation 12:14) is a unique Catholic studies and faith formation program at Old Mission Santa Inés. Originally founded as a continuing education program for new Catholics, it is currently in its 15th year and has grown into a diverse faith community here at the Mission.
The beauty of the Eagles Wings program is its simplicity. Spiritually honest individuals gather once weekly to study 
and learn scripture and Catholic teaching and to pray and share their faith. 
Classes are led by the Sacred Heart Sisters and other catechists. All are welcome to attend.
Classes are held on Wednesday evenings from 7:10 to 8:30 p.m. in the Downstairs Conference Room
For more information please contact Suzy Raphel or Sister Lucia Tu at 805-688-4815 ext 228.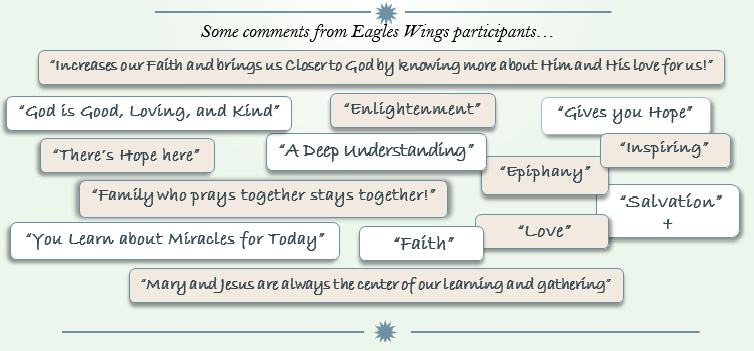 "Faith is strengthened when we give it to others." 
̶ St. Pope John Paul II, Redemptoris Missio