Welcome! Fr. Francisco Gomes Ribeiro, OFM, Cap., a friar from Brazil, joined us July 5th. He will be with us until the end of the year. Fr. Francisco has been working at our Mission in Northern Mexico.
"The tenderness of God is present in the lives of all those who attend the sick and understand their needs, with eyes full of love." Pope Francis
"We are in the Holy Year of Mercy. I hope that in this Jubilee all the members of the Church will renew their faith in Jesus Christ, the face of the Father's mercy, the way who united God and man. Mercy, then, is the foundation of the life of the Church: the first truth of the Church, indeed, is Christ's love."
"How then can we not desire that all Christian people – pastors and faithful – rediscover and return to the center, during the Jubilee, the corporal and spiritual works of mercy?"
"When, in the evening of life, it shall be asked of us what we did to feed the hungry and give drink to the thirsty, equally shall it be asked of us if we have helped people to set their doubts aside, if we have committed ourselves to welcoming sinners, admonishing them or correcting them, if we have been able to combat ignorance, especially in relation to the Christian faith and the good life."
The works of mercy, he said, are how Christians are to concretely carry out "the spirit of mercy," adding that they are important, and not merely a devotion.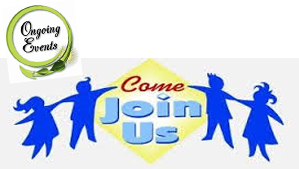 Eagles Wings 
Wednesdays 7:00 PM

Confirmation
Sunday after 5:00 PM Mass

J Serra Junior High Club
Sunday after 5:00 PM Mass

 

Jovenes Adultos 
Friday 7 pm

Jovenes Adolocentes
Tuesday 7: 00-9: 00 pm

Bodas Comunitarias
Friday 7:00 pm

Placitas Bautismales
1st & 3rd Tuesdays 7 pm

Hospitality and Community Care
Breakfast meetings 
First Wednesdays -  Lower Conference Room
Parish Men's Club
Business Meeting:
Monthly - First Monday 7 PM.
Pancake breakfasts: 
Monthly - 3rd Sunday
St. Vincent de Paul Society
2nd Thursday 6:00 PM
Lower Conference Room
4th Thursday 8:30 AM
Classroom B
Mission Book Club
3rd Tuesday
6:30 PM ClassRoom C
 
Grupo de Parejas
Tuesdays 7:00 PM
Danza Azteca Ballet Folklorico Y Xochiquetzal
Twice a month on Mondays

Amigos de los Capuchinos Adoration, Prayer & Music
Wednesdays 10am in the Chapel
Divina Misericordia
Wednesdays 7pm
 
Blessed Sacrament Adoration & Benediction
3rd Thursday of each month
7:00 PM in the church

Grupo de Oración
Thursdays 7pm
 

Divine Mercy Chaplet
7:45 AM Monday - Friday
Madonna Chapel

Divine Mercy Cenacle
Tuesdays in Classroom B
 

Adoration Chapel
Monday thru Friday
6:00 AM - 10:00 PM
Wednesday opens at 5:00 AM
24 Hour Adoration
1st & 3rd Friday/Saturday
Premier Viernes/Sabado cada mes
Healing Mass
4th Thursday of each month
7:00 PM in the church
Adoración del Santísimo
Lunes a Viernes, 6:00 AM - 10:00 PM 
Rosary for Vocations
1:00 PM Monday-Friday
Blessed Sacrament Chapel
Rosary for Life
after 8:00 AM Mass in Church