Ashes – A Reminder of God's Mercy
Ash Wednesday marks the beginning of the Season of Lent. It is a season of penance, reflection, and fasting which prepares us for Christ's Resurrection on Easter Sunday, through which we attain redemption. Following the example of the Ninevites, who did penance in sackcloth and ashes, our foreheads are marked with ashes to humble our hearts and remind us that life passes away on Earth. We remember this when we are told "Remember, Man is dust, and unto dust you shall return." Ashes are a symbol of penance made sacramental by the blessing of the Church, and they help us develop a spirit of humility and sacrifice.
The distribution of ashes comes from a ceremony of ages past. Christians who had committed grave faults performed public penance. On Ash Wednesday, the Bishop blessed the hair shirts which they were to wear during the forty days of penance, and sprinkled over them ashes made from the palms from the previous year. Then, while the faithful recited the Seven Penitential Psalms, the penitents were turned out of the church because of their sins -- just as Adam, the first man, was turned out of Paradise because of his disobedience. The penitents did not enter the church again until Maundy Thursday after having won reconciliation by the toil of forty days' penance and sacramental absolution. Later, all Christians, whether public or secret penitents, came to receive ashes out of devotion. In earlier times, the distribution of ashes was followed by a penitential procession.
The ashes are made from the blessed palms used in the Palm Sunday celebration of the previous year. The ashes are christened with Holy Water and are scented by exposure to incense. While the ashes symbolize penance and contrition, they are also a reminder that God is gracious and merciful to those who call on Him with repentant hearts. His Divine mercy is of utmost importance during the season of Lent, and the Church calls on us to seek that mercy during the entire Lenten season with reflection, prayer and penance.
Jubilee Year
Relics of St. (Padre) Pio and St. Leopold Mandic at Old Mission Santa Inés


Pope Francis has named two Capuchin saints, St. (Padre) Pio and St. Leopold Mandic, known for their extraordinary celebration of the Sacrament of Reconciliation, as co-patrons for the Jubilee Year of Mercy. We are honored that the relics of these two saints will be on display at Old Mission Santa Inés during mass for the next month. Please take a moment to visit, reflect, venerate these friars who shared the gift of mercy in  an extraordinary way through the Sacrament of Reconciliation. The Relics of St. (Padre) Pio and St. Leopold Mandic will be in the Blessed Sacrament Chapel from Monday through Friday. They will be in the church on Saturday and Sunday. 
St. Pio (1887-1968)  
In 2002 St. John Paul II canonized the Capuchin Friar known to the world as "Padre Pio." Born Francesco Forgione, he joined the Capuchins at 15 years and was given the name, Pio. Ordained in 1910, he came to San Giovanni Rotondo and on September 20, 1918, received the stigmata. For nearly 50 years, Padre Pio was a minister of God's mercy. After morning Mass he would hear confessions for almost 10 hours a day. Many penitents said that he knew the details of their lives that they never mentioned. Padre Pio continued his ministry of mercy until his death on September 23, 1968.
St. Leopold (1866 – 1942)
A native of Croatia, St. Leopold joined the Capuchins and after his ordination he spent most of his life in Padua. He was a teacher, but was best known for his work in the confessional. Despite poor health, he would spend 13-15 hours a day hearing confessions. He was known for his kindness and patience with penitents. St. Leopold had a profound sense of God's mercy. He would say, "I must cooperate with the divine goodness of our Lord who has deigned to choose me so that by my ministry, the divine promise of mercy might be fulfilled." He died on July 30, 1942, and was canonized in 1982.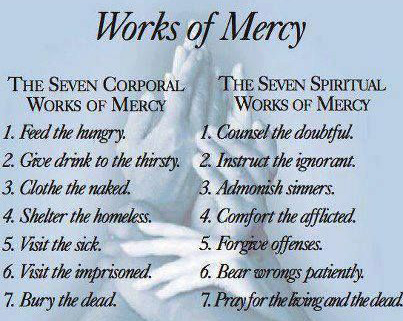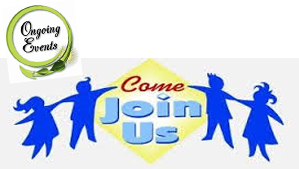 Eagles Wings 
Wednesdays 7:00 PM
 
Jovenes Adultos &
Grupo De Adolocentes
Tuesday 7: 00-9: 00 pm
Confirmation
Sunday after 5:00 PM Mass
J Serra Junior High Club
Sunday after 5:00 PM Mass

Hospitality and Community Care
Breakfast meetings 
First Wednesdays -  Lower Conference Room
Parish Men's Club
Business Meeting:
Monthly - First Monday 7 PM.
Pancake breakfasts: 
Monthly - 3rd Sunday
St. Vincent de Paul Society
2nd Thursday 6:00 PM
Lower Conference Room
4th Thursday 8:30 AM
Classroom B
Mission Book Club
3rd Tuesday
6:30 PM ClassRoom C
Grupo de Parejas
Tuesdays 7:00 PM
Danza Azteca Ballet Folklorico Y Xochiquetzal
Twice a month on Mondays

Amigos de los Capuchinos Adoration, Prayer & Music
Wednesdays 10am in the Chapel
Blessed Sacrament Adoration & Benediction
3rd Thursday of each month
7:00 PM in the church
Divine Mercy Chaplet
7:45 AM Monday - Friday
Madonna Chapel
Divine Mercy Cenacle
Tuesdays in Classroom B
Divine Mercy Spanish
Wednesdays 7PM
Eucharistic Adoration
Monday thru Friday
6:00 AM - Midnight
Wednesday opens at 5:00 AM
24 Hour Adoration
1st & 3rd Friday/Saturday
Healing Mass
4th Thursday of each month
7:00 PM in the church
Rosary for Life
after 8:00 AM Mass in Church
Rosary for Vocations
1:00 PM Monday-Friday
Blessed Sacrament Chapel